CELEBRATING 35 YEARS OF VITABLOCS® SUCCESS AND MORE!
SEE ALL NEW AND EXCITING OPTIONS AT VITA BELOW

VITA North America helps create the perfect match between denturists and lab technicians, inspiring them to deliver the most esthetic, functional restorations to patients. We accomplish this by providing unparalleled shade technology, quality products and services that help deliver accurate color reproduction with superior clinical and financial results.
NEW PRODUCTS FOR CHAIRSIDE
NEW! Bleached Shades Available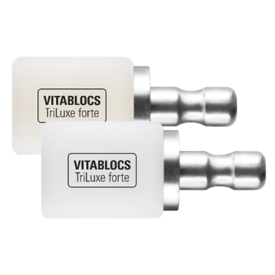 VITABLOCS® TriLuxe forte now available in OM1 and 1M1. Made from the same reliable material as VITABLOCS Mark II, VITABLOCS TriLuxe forte provides highly esthetic anterior restoration in four gradient layers.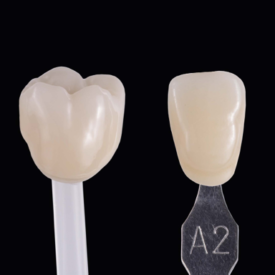 Designed and made by VITA Zahnfabrik, CEREC MTL Zirconia is the solution that provides you with strong, precise restorations that are highly esthetic and natural looking. The natural multitransitional layer and high shade match provide superior esthetics. The high strength of 850 mPa benefits both dentist and patient and makes restorative treatment possible even in areas with limited space.
NEW! VITA classical A1-D4® Shade Guide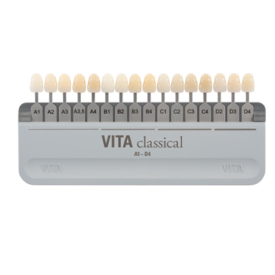 Consisting of 16 shade samples based on hues and empirical findings the VITA classical A1-D4 Shade Guide established the internationally and respected shade determination system more than 70 years ago that remains the standard today. VITA Classical Shade Guide allows for accurate determination of tooth shade; also available with VITA Bleached Shades clip.
COMING SOON! VITA AKZENT® LC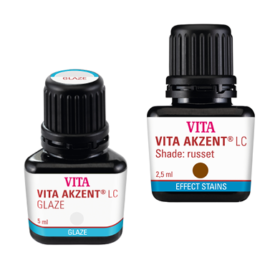 VITA AKZENT LC is a stain and glaze system for characterizing all indirect restorations made of composite, polymer and hybrid ceramic. The stains enable precise effect reproduction and reliable shade correction.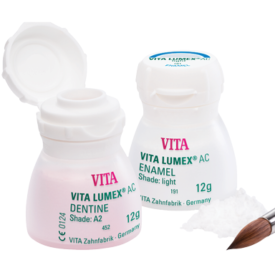 VITA LUMEX AC is a leucite-reinforced, glass-ceramic veneering system with an innovative material formula for vivid and reliable results with shade accuracy.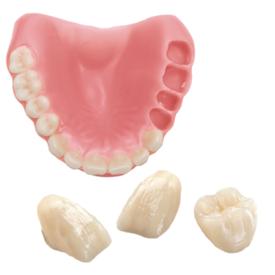 VITA VIONIC VIGO is a completely new generation of teeth made of SE polymer with a design perfected for the digital fabrication of dentures. This new generation can be fixed precisely and reliably in the denture base without any reworking, enabling an efficient completion.
VITA AMBRIA® Press Solutions
Zirconia-reinforced lithium disilicate press ceramic system for highly esthetic and durable results with efficient processing.
Click below to

LIKE

us on social media