LOCATION
Booth 3416 | McCormick Place West | Level 3 | Hall F
IN-Booth Lectures
"Color Communication & Photography" – with Peter Pizzi, CDT, MDT | Thursday, Fe. 22, 10 a.m & 2 p.m.
"Differentiate with Dentures: New Perspectives on Occlusion" – with Marc Wagenseil, CDT, DD | Friday, Feb. 23, 10 a.m. & 2 p.m.
NEW TECHNOLOGY
VITA SMART.FIRE Chairside Firing Unit
Compact chair side furnace for crystallizing, staining, glazing and corrective firing with ease.
Just touch and fire!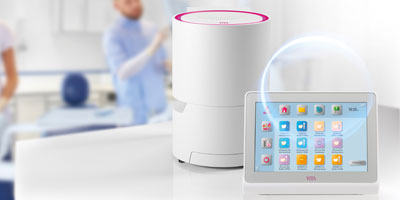 WHEN
February 24, 2018 | 8 A.M. – 4 P.M. | 1 CE Credit Each
LOCATION
HYATT REGENCY CHICAGO
COLUMBUS HALL EF, GOLD LEVEL, EAST TOWER
151 EAST UPPER WACKER DR. CHICAGO, IL 60601
VITA Interactive Discovery Center: Choose Your Own Adventure
Immerse yourself in the VITA Interactive Discovery Center, a unique hands-on exploration that puts you at the forefront of today's most advanced laboratory. Choose from up to six separate workflows ranging from digital design to material selection, porcelain build-up techniques and individualization. You'll literally touch, feel and experience new methods designed to help you achieve dramatic
gains in efficiency and esthetics.
Interactive Discovery: Shade Measurement, Reproduction and Control
Featuring Peter Pizzi, CDT, MDT
Experience a world of color using new technology that incorporates visualand digital shade measurement as well as photography. Ensure accuratecolor reproduction, prevent remakes due to shade mismatches and delivermore esthetic results. Photograph case work for more effective diagnosticcommunication and marketing.
Interactive Discovery: From Traditional to Digital Dentures
Marc Wagenseil, CDT, DD
Gain an entirely new perspective of occlusion that will help cut dentureadjustments in half while increasing profitability and patient satisfaction.Explore new innovations in CAD/CAM denture production with digitalprosthetics for time savings and precision.
Interactive Discovery: Zirconia, Pink and White for Uncompromising Esthetics
Featuring Victor Castro, CDT
Combine digital technology and artistry for natural esthetics. Learn newtechniques to create lifelike restorations using zirconia frameworks andpink-shaded porcelain to replace both teeth and soft tissue.
Interactive Discovery: Materials, Milling & Microlayering
Featuring Bobby Williams, CDT
Position your lab to take advantage of new milling technology andinnovative materials while adopting simplified veneering and micro layering techniques to best replicate nature.
Available Times
9:00am | 11:00am | 12:00pm | 2:00pm
Interactive Discovery: Materials, Milling & Characterization
Featuring Mike McIntee, CDT
Learn CAD/CAM essentials from milling strategies to material selection andcharacterization. Bring milled zirconia and ceramic restorations to life withnew techniques that ensure a perfect shade match for unrivaled esthetics –each and every time.
Interactive Discovery: Advancements in Implant Restorations
Featuring Jim McGuire, CDT
Position your lab to take advantage in the thriving implant market by adopting new milling strategies, workflow improvements and differentiated CAD/CAM materials. Eliminate inefficient steps while delivering morereliable, highly esthetic restorations for more successful implant treatment.

LOCATION
Hyatt Regency Chicago
151 E. Upper Wacker Drive | Chicago, IL 60601
Booth D27/E26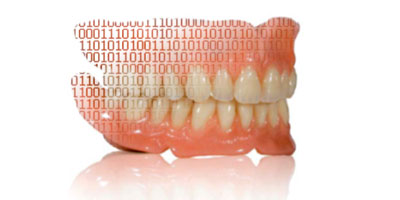 VITA VIONIC Digital Denture Solutions
Complete system for every process step of CAD/CAM denture production for dramatic time savings.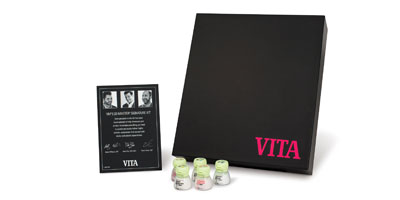 VITA ENAMIC Dual Network CAD/CAM Discs
Innovative dual-network material for a wide range of indications including implant with greater force absorption.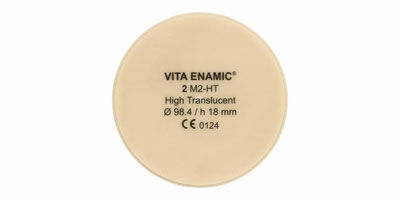 VITA VM Porcelain Signature Series
Hand-selected by the industry's leading dental technicians to deliver esthetics.