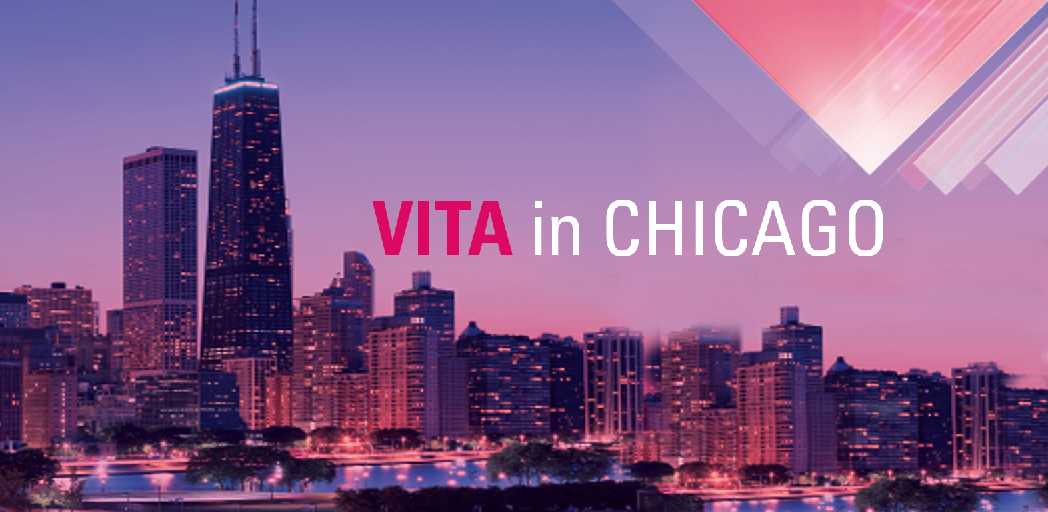 CHICAGO DENTAL SOCIETY 2019 MIDWINTER MEETING

WHEN
February 21-23, 2019
LOCATION
Booth 2319 | McCormick Place West | Level 3 | Hall F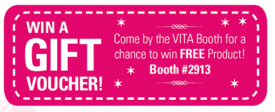 WHEN
February 21-23, 2019
LOCATION
Hyatt Regency Chicago
151 E. Upper Wacker Drive | Chicago, IL 60601
NEW!

VITA YZ® Zirconia Solutions
Includes a complete range of materials with four translucency
levels as white, pre-colored and multicolor variety.
Efficient and simple processing, including milling parameters
perfectly matched to CAD/CAM system partners.
Achieve shade reproduction accuracy, matching all 16 shades
of the VITA classical A1 – D4 shade guide, which sets the shade standard.
Zirconia-reinforced, high-strength glass ceramic
Available as monochromatic blocks in two translucency levels (T, HT)
High reliability due to a zirconia-reinforced glass ceramic matrix
Precision-fit results thanks to the material's high edge stability
Simple processing thanks to good polishing characteristics and high firing stability
Brilliant esthetics with integrated translucency, opalescence and fluorescence technicians to deliver brilliant esthetics.

Learn More!

WHEN
February 22-23, 2019 | 8am-4pm | 2 CE Credit Each
LOCATION
Hyatt Regency Chicago
Columbus Hall EF | Gold Level | East Tower
151 E. Upper Wacker Drive | Chicago, IL 60601
VITA Interactive Discovery Center: Featured Presenters
"Freedom of Movement: Unlock Your Bite, Free Yourself from Problems"
Featuring Marc Wagenseil, DD, CDTA dental professional builds a prosthesis which fits and functions inside the human body. Whether it is fabricated conventionally or digitally, it has to function. Come listen to the concepts of true denture integration into the body. Our focus is the patient, who is our end user, and often a senior citizen. Not everyone is an implant candidate. Come join us in changing the life of a denture patient.
"VITA Zirconia Solutions – Behind the Scenes"
Featuring Dr. Michael TholeyThis presentation addresses one of the major trends in the dental field these days. We will discuss about the correct selection of the 4 different Zirconia materials for suitable indications and of the effect on your daily business with these new options. Dr. Tholey will include the use of Zirconia as a framework with its veneering porcelain and fully anatomically crown & bridge as another option.
"The Functional Esthetic Dental Team"
Featuring Dr. Sivan Finkel and Peter Pizzi, CDT, MDTUnder the best circumstances, the sharing of information between the dentist and technician for the creation of restorations can sometimes be difficult. New materials and processes help the dental team to meet all the needs of today's patients. Listen to a world renowned Dentist/Technician team discuss current, and new products, techniques, and technology to help you be a more profitable, and efficient laboratory while providing the best restorative options for our patients.
VITA Interactive Discovery Center: Choose Your Own Adventure
Immerse yourself in the VITA Interactive Discovery Center, a unique hands-on exploration that puts you at the forefront of today's most advanced laboratory. Choose from up to six separate workflows ranging from digital design to material selection, porcelain build-up techniques and individualization. You'll literally touch, feel and experience new methods designed to help you achieve dramatic
gains in efficiency and esthetics.
Interactive Discovery: NEW YZ Multicolor Zirconia for Every Size of Laboratory
Featuring Bobby Williams, CDT, Bill Mrazek, BS, CDT and Daniel Sperlich, VITA Trainer
NEW YZ Zirconia: Learn how to optimize your laboratory through the adoption of new innovations in Zirconia and characterization techniques.
Interactive Discovery: NEW YZ Zirconia Anterior Restorations: Minimal Buildup with Same Esthetics
Featuring Victor Castro, CDT
Combine digital technology and artistry to deliver highly esthetic, life-like restorations.
Interactive Discovery: NEW YZ Zirconia Esthetic Opportunities with Artistry & Technology
Featuring Peter Pizzi, CDT
Instructor will demonstrate build-up techniques including how to perfectly individualize ceramics with the proper substructures.
Interactive Discovery: Suprinity PC, ENAMIC, MarkII, TriLuxe forte, AKZENT Plus Chroma Stains: Material & Characterization
Featuring Kris Piotrowicz, CDT & Daniel Müller, VITA Trainer
CAD/CAM essentials from selecting the right materials to characterization techniques. Bring milled Zirconia, ceramic, lithium silicate restorations to life.
Interactive Discovery: Materials, Milling & Characterization
Featuring Marc Wagenseil, DD, CDT
Gain a new perspective of occlusion that will help cut denture adjustments in half while increasing profitability.
Interactive Discovery: Digital Dentures; Introducing VITA VIONIC
Featuring Claus Pukropp, VITA Trainer
See an introduction for the efficient CAD/CAM fabrication of dentures with VITA VIONIC.