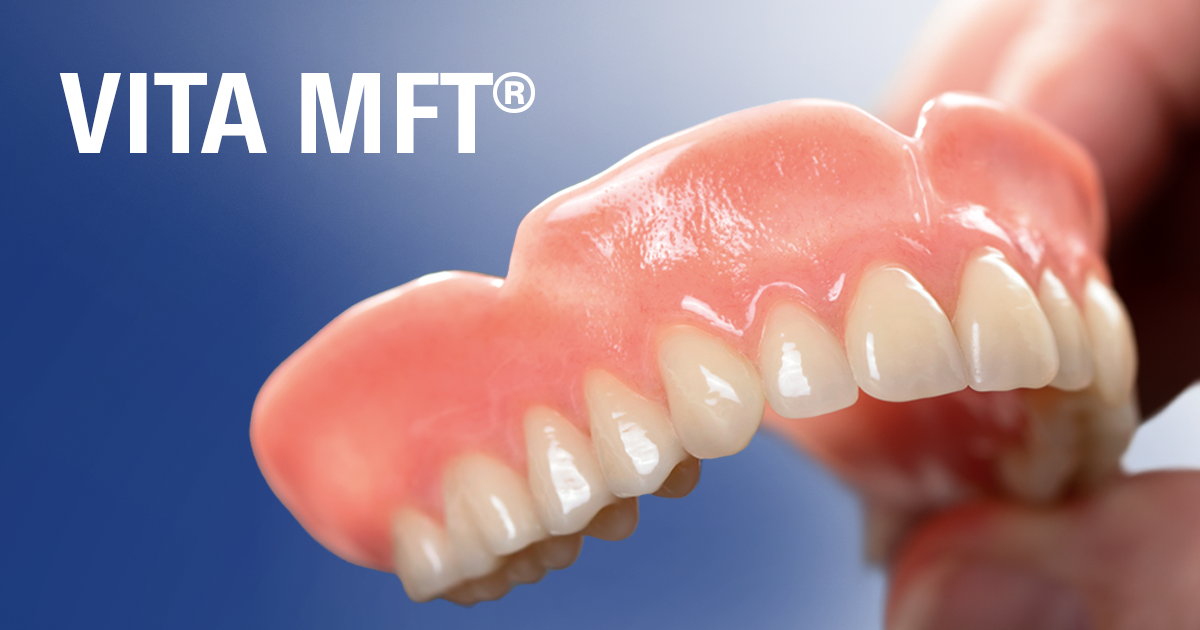 New VITA 3D-MASTER® and CLASSICAL SHADES AVAILABLE!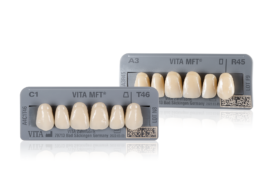 Solid, standard prosthetic with excellent cost efficiency.
Easy and intuitive setup
Secure, solid and esthetic results
Reliably reproduced tooth shades
What are the distinctive characteristics of VITA MFT?
The balanced ratio of enamel and dentine replicates the play of light in a natural tooth. The prosthetic tooth can also be easily customized. The light-curing stains VITA AKZENT LC and VITA VM LC, the veneering composite for denture teeth and gingiva, are used here.