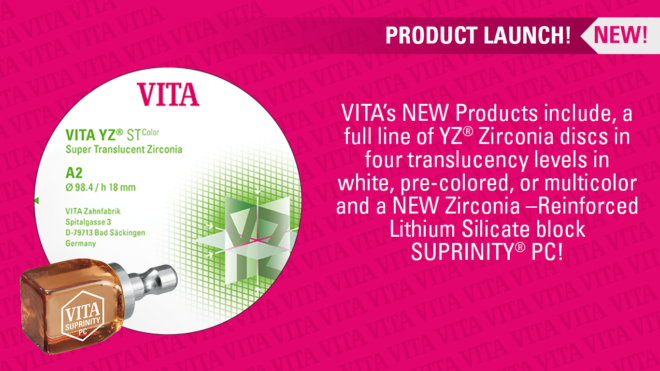 VITA North America Lab Promotions
Whether it's acrylic teeth or veneering materials, CAD/CAM blanks or press ceramics, furnaces or dental materials – all VITA product solutions are developed to be part of a complete system that offer efficient overall processes.
VITA continues to offer the top products for analog and digital shade determination, communication and checking (e.g. VITA Easyshade V) to ensure perfect shade matching. Around the world, four out of five shade values are determined with the VITA shade standard. And as part of the international VITA course program, prestigious experts in the field of prosthetics show you how you can best achieve tangible benefits for your laboratory or dental practice from the theoretical options of VITA products.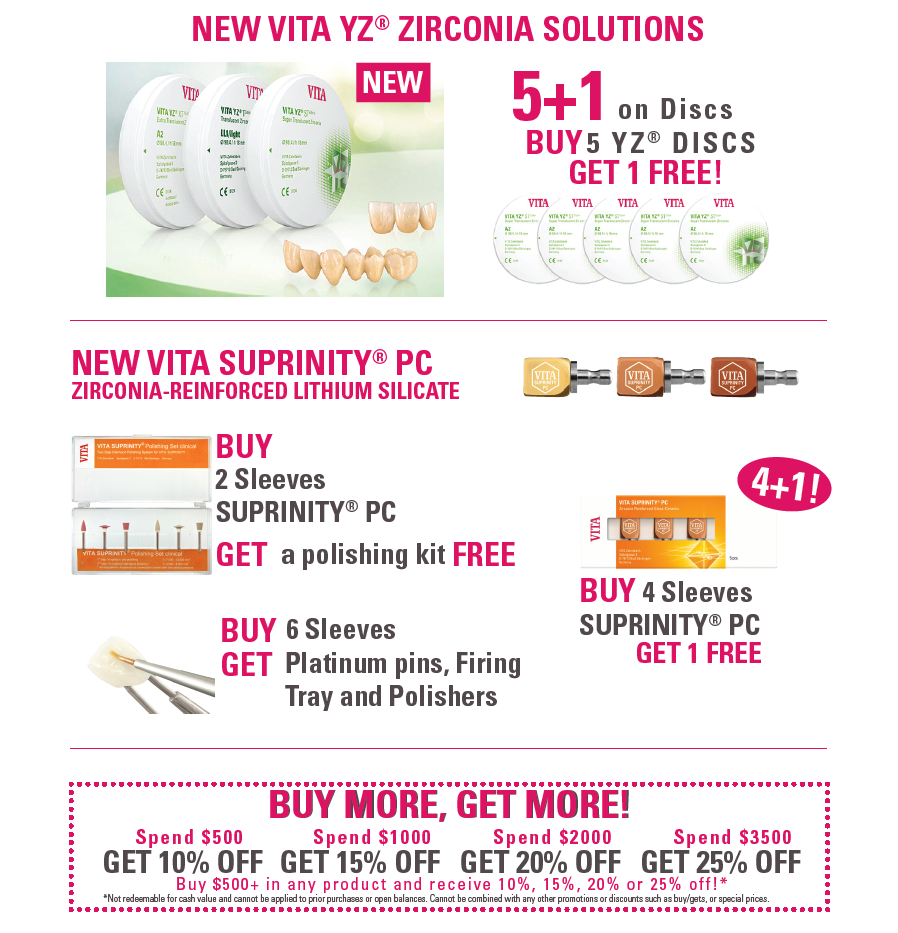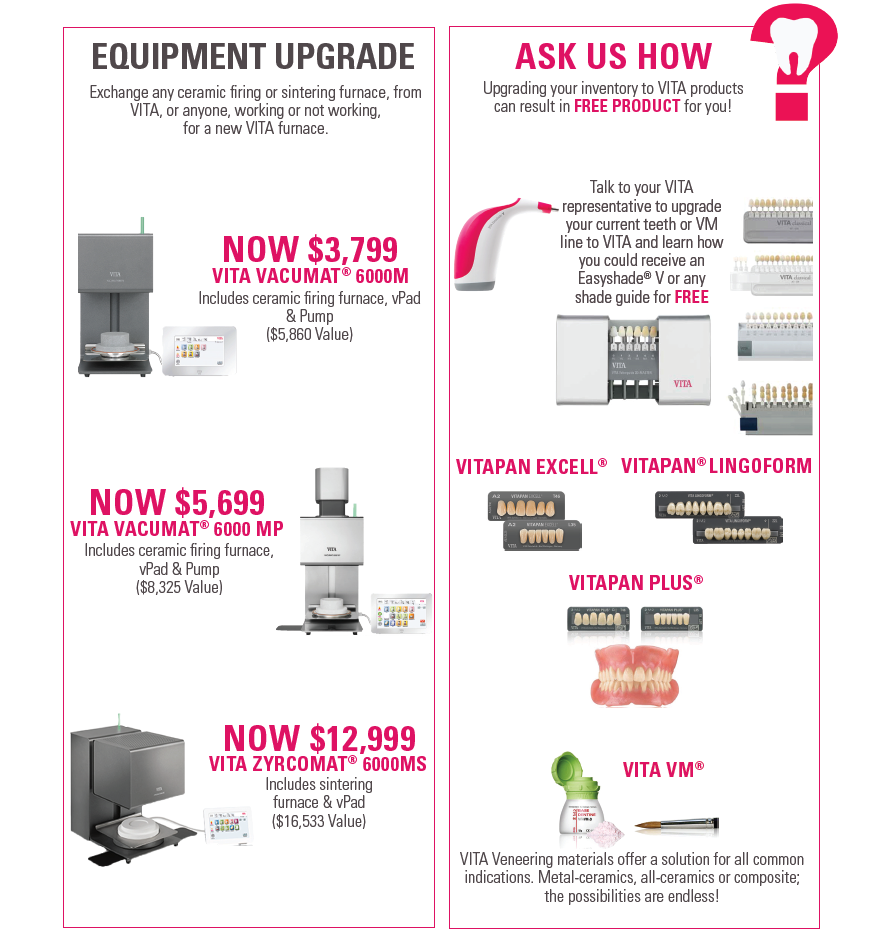 Click below to

LIKE

us on social media